I wanna see kids safe in the streets and make friends with different colors, to play with toys instead of guns and to recognize were all brothers. I wanna see the youth of today to wake up and take a stand, to hear passion when you pray, seek God to heal your land. I wanna see woman's place, to instruct these younger girls, their beauty is beyond there face, handle there heart as precious pearls. I wanna see men proud to love and to admit that we got feelings, to discipline never shove, teach a trade instead of stealing. I wanna see mc's drop the mic and take some time to listen find life, pursue it right and try to clarify your visions. I wanna see politicians explain and put there words to actions, to work and not campaign and not get caught up in distractions. I wanna see teachers step up and teach the truth instead of theories, Mentor these kids whose lives are stuck in a court system just waiting on a hearing, I wanna see Christians shut your mouths! I wanna see Christians shut your mouths and stretch out your hands, learn what Christ is all about, Love was the greatest of these commands. I wanna see God more clearly, to distinctly hear His voice, to feel His heart so near to make my every choice. But first I have to see my self on my knees askin God for forgiveness, forgive me for being chief of a world of pretenders, First I got to see myself on my knees asking God for forgiveness, Forgive me for being chief of a world full of sinners.


**reSEARCH, Shadowfacts Album "I Wanna See"

Powered by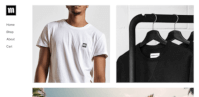 Create your own unique website with customizable templates.